Pacing the floor in Urban Outfitters sandals with a broken strap, as per usual. Back and forth, back and forth — Imagining. Using this brief 7 minutes before she has to hop in the car to be less than 30 minutes late to a deeply beloved friend's birthday in downtown; one of seven birthday parties for deeply beloved friends in the last two months.
Permanently caught with one foot off the merry-go-round.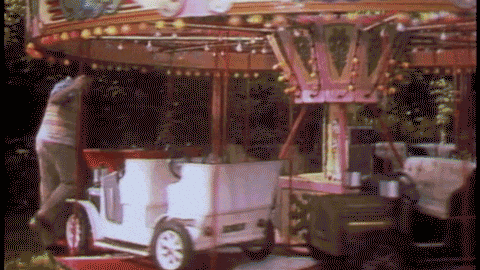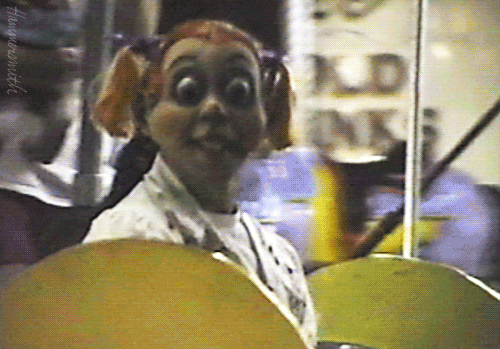 Pausing briefly, hands on her hips for balance, or because it helps her think better, somehow, to be angular, to steady, she fixes her gaze somewhere off into the distance beyond the back wall of the living room.
Would a floor lamp fix it?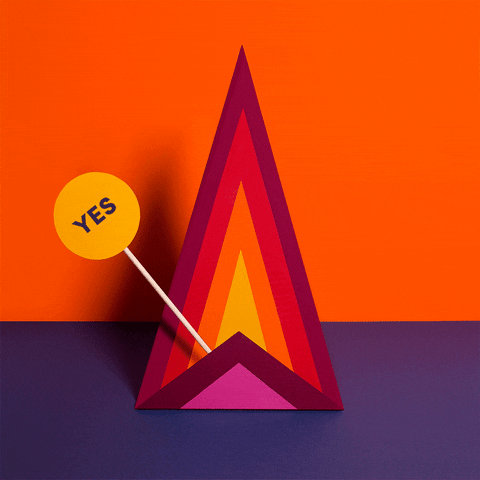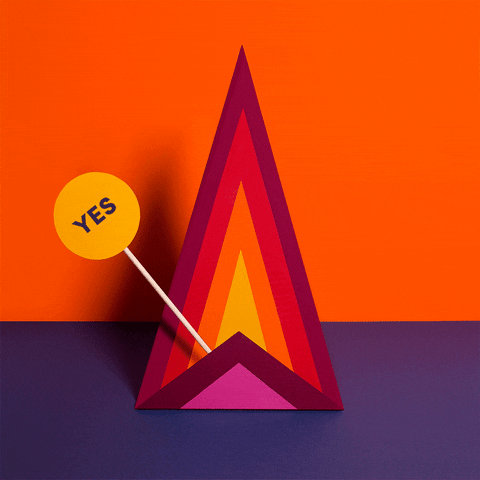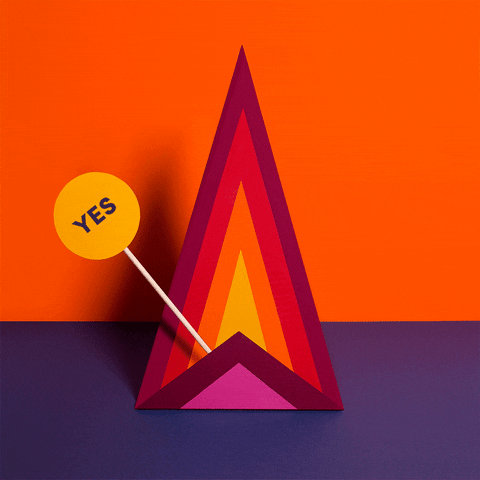 Is the plush navy performance velvet she agonized over actually absorbing too much light? Light. 
Would a reading lamp fix it?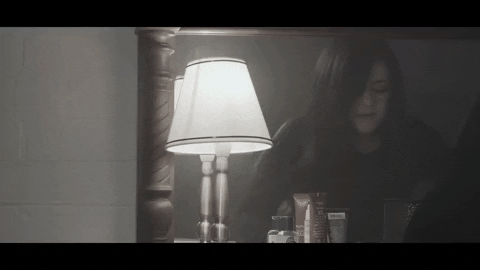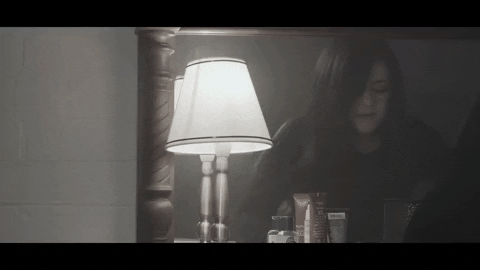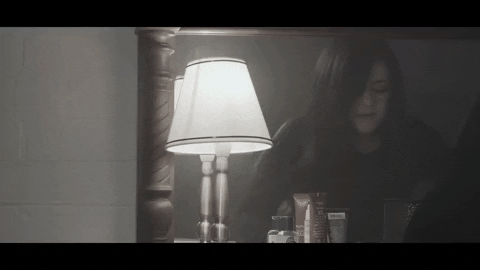 Cut to animatedly scrolling through Craigslist, squinting through listings looking for a "beige sofa" under $200. Feverish.
Suddenly looking up — It's 18 minutes past.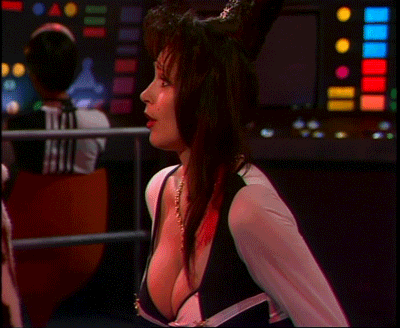 Swiftly pulling open a drawer full of birthday cards set aside for especially beloved friends. Considering briefly. Picks up each card, considering further. Are we even birthday card friends? Another 2 minutes pass. She shuts the drawer and turns to leave. Catches sight of her outfit in the mirror. Pause.
Would a pink skirt fix it?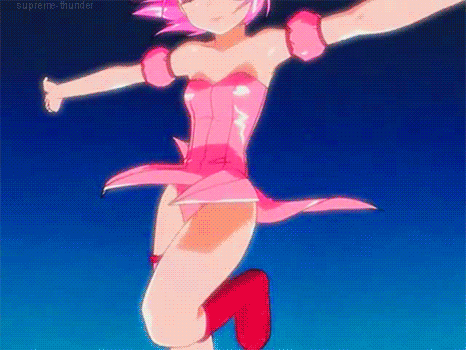 Pawing through her pants and skirts and shorts, careful not to touch anything outside the realm of possibility for tonight's outfit. Would the black shorts fix it? Just slip them on and see. Well, now the shirt's not right. Slip into the closet and see. Lovingly fingering the collar of a favorite printed shirt. That was such a good night.
Babe. Stay focused.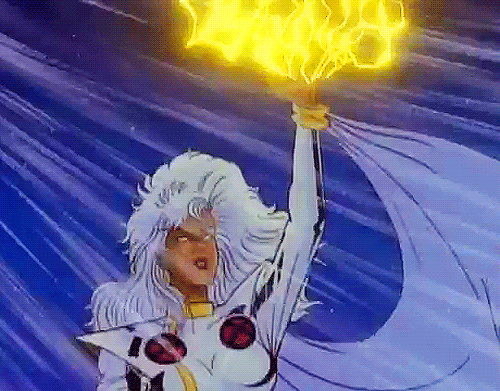 When everything looks good on its own and nothing goes together. Maybe a capsule wardrobe will fix it? Cut to lazily searching "capsule wardrobe ideas". Read for 15 seconds. Stay focused. Just pick something else black to go with the black shorts. Black boots are fine. Snatch the gold earrings from the gold box. Shimmer.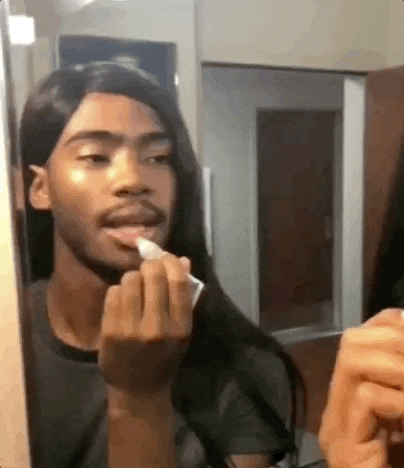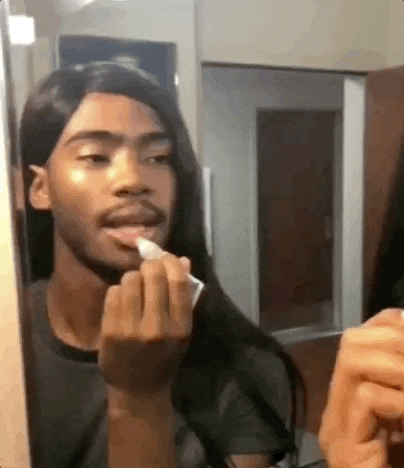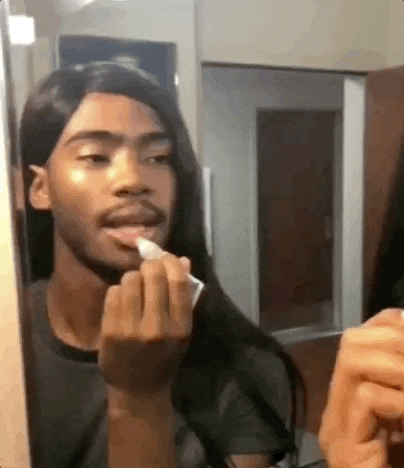 She is 26 minutes past the original deadline of being 30 minutes late. But she looks powerful. And she feels it. When she sees her beloved friend she gasps and pulls them in for a tight hug.
You look incredible.
This month's Libra New Moon Story created by:
Words: Christiana Morgenroth, @itspersonalnow
Model: Gillian Masland, @softgeode
MUA/ Stylist: Derya Derman, @derya_was_here
Astrological consultant:  Gillian Masland, @softgeode
Photographer & producer: Suzy Mae, @suzy_mae
Please credit @neonaltar & above if reposting 🙏🏻